Podcast: Play in new window | Download
Subscribe: Apple Podcasts | Google Podcasts | Spotify | Amazon Music | Android | Pandora | iHeartRadio | Blubrry | Podcast Index | TuneIn | RSS
A stirring, witty, and poignant glimpse into the bewildering American immigrant experience from someone who has lived it. Also, a mirror held up to America.
Into the maelstrom of unprecedented contemporary debates about immigrants in the United States, this perfectly timed book gives us a portrait of what the new immigrant experience in America is really like. Written as a "guide" for the newly arrived, and providing "practical information and advice," Roya Hakakian, an immigrant herself, reveals what those who settle here love about the country, what they miss about their homes, the cruelty of some Americans, and the unceasing generosity of others. She captures the texture of life in a new place in all its complexity, laying bare both its beauty and its darkness as she discusses race, sex, love, death, consumerism, and what it is like to be from a country that is in America's crosshairs. Her tenderly perceptive and surprisingly humorous account invites us to see ourselves as we appear to others, making it possible for us to rediscover our many American gifts through the perspective of the outsider. In shattering myths and embracing painful contradictions that are unique to this place, A Beginner's Guide to America is Hakakian's candid love letter to America.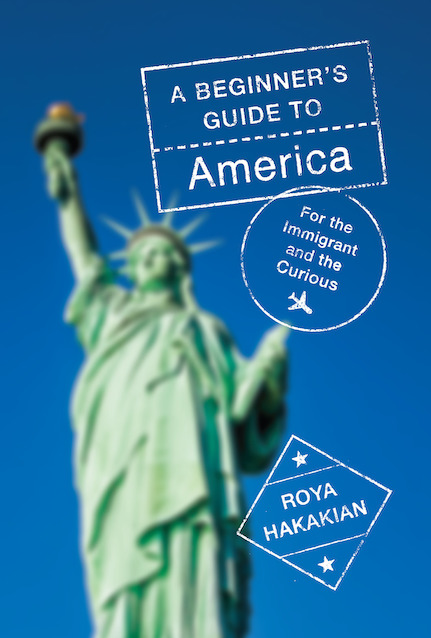 Roya Hakakian is the author of two books of poetry in Persian and numerous essays and articles in leading publications, including the New York Times, Washington Post and NPR. She is a founding member of the Iran Human Rights Documentation Center and has been a fellow at the Woodrow Wilson Center for International Scholars. She is the recipient of the Guggenheim fellowship for non-fiction for her book, Assassins of the Turquoise Palace. Her memoir, Journey from the Land of No, about coming of age as a Jewish girl in post-revolutionary Iran received Elle Magazine's Readers Choice Award. Her latest book is called A Beginner's Guide to America: For the Immigrant and the Curious.